What is the Food Service Unit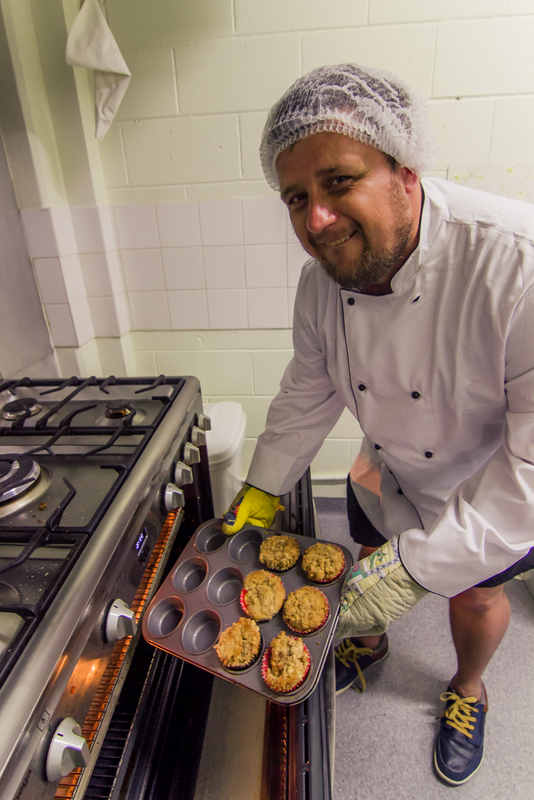 The main role of the Food Service Unit or F.S.U is for members to gain knowledge of appropriate food standards, to plan, budget,shop and prepare affordable, nutritious  meals that they can replicate in their own homes. The work in the Food service Unit is  identical to the running of a Cafe which  also assists Members to gain  the skills they would need for future work or training prospects. As in all areas of the Clubhouse members are highly involved in the planning and running of the unit throughout the Work Order Day.
Each day members  work side by side with other members and  support workers to  prepare and cook morning tea and lunch daily for clubhouse staff and members. The lunch menu varies from sandwiches to cooked meals and is a great way to learn how to cook new dishes and to try different foods.
Who is the FSU for?
Any Member can work in the Food service Unit.Appropriate taining in regards to food and personal training is carried out by the Team Leaders or Support Workers before and during the work ordered day.
Types of food made in  the  Food service Unit include:
Morning Tea
Choc Chip Biscuits
Jam Drops
Custard Slice
Fruit Salad
Smoothies
Lunch
Vegetarian Lasagne
Clubhouse Pizza
Salad Wrapps
Curries and Samosas
International Festive Foods