What is the Business Service Unit?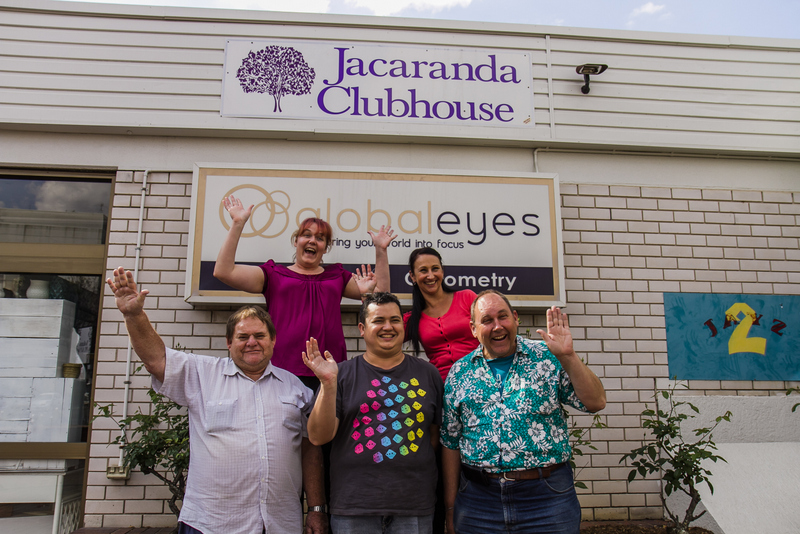 Business Service Unit or B.S.U, is one of the daily programs running at Jacaranda Clubhouse. In B.S.U all kinds of important work is set out – all necessary jobs, to ensure the smooth operation of the Clubhouse.
Work in the B.S.U. is broken down into a work ordered day – full of interesting tasks and plenty of opportunities to learn new skills, with the support and interaction of other members and support staff.
Some of the key tasks on any given day are: daily attendance statistics, word processing, job search, light cleaning & general maintenance, just to name just a few. It is designed just as a typical office environment, with members and staff working side by side to help empower members and a bit of fun thrown in!
B.S.U. also produces a Daily Flyer and a Quarterly Newsletter – both of which feature all kinds of member reports and creative writing; such as short stories, poems, jokes, recipes – anything at all that might be of interest!
This gives members a chance to try out their journalistic skills, get creative ideas flowing and contribute to something to hold on to and look back on.
An important daily task in B.S.U. is to keep in contact with members who have been absent or are in hospital, via the OUTREACH program. OUTREACH is a way to keep in contact with members who no longer attend the Clubhouse due to work/study commitments, have moved on or for any other reason.
Who is BSU for?
BSU is for everyone! With the range of daily activities we can surely find something you enjoy and something you are good at. It is a great way to develop practical skills which can be used everyday!
Why BSU?
BSU provides members with essential skills such as basic computer skills from using a mouse, to typing, to Excel, Publisher and basic office procedures, including phone skills, reception skills and internet skills.
BSU provides a fun learning environment with members and staff working side by side.
There is no failure in Clubhouse, we learn and we grow.
BSU Projects
Business Service Unit has recurring projects running throughout the year, including production of its' quarterly newsletter, keeping our Jacaranda websites up to date, producing members' handbooks and brochures. Upcoming projects include a weekly Internet Workshop, currently being developed to help members and staff learn how to navigate the web together. If you'd like to be involved, please contact us on 3281 0344.
Member Feedback
"I like Clubhouse for the interaction with other members and staff. I also like working on the computers as it helps me with my illness and it gives me an interest each week." – Anna
"Clubhouse is an important part of my life. I like to take part in the everyday running of Clubhouse. It is important for me to come to Clubhouse as it has helped so much with my illness. Clubhouse has also helped me to get work ready. It is a safe and non-judgemental place to come. I also come to interact with the other members." – Annette